We are not accepting gifts-in-kind to the central collections at this time.
Beginning June 1, 2018, the University of Toronto central libraries temporarily suspended acceptance of donated materials for the general collections. This was done so that we could assess and process the significant volume of donations previously received and to harmonize policies and acceptance procedures across the central library system.   The work on these two project is ongoing and has taken longer than anticipated.   We expect to have an updated gift in kind acceptance policy and procedures for 2022.
Please note that this measure will not apply to gifts of antiquarian books for the Thomas Fisher Rare Book Library, gifts to the University of Toronto Archives or gifts to the Media Commons.
If you have any questions or concerns regarding our temporary suspension of gift acceptances, please contact Loryl MacDonald, Associate Chief Librarian for Special Collections and Director of the Thomas Fisher Rare Book Library
The Library encourages the donation of materials which will complement its own acquisitions. Over the years the generosity of donors has contributed significantly to the research collections.
Support the library
Thomas Fisher Rare Book Library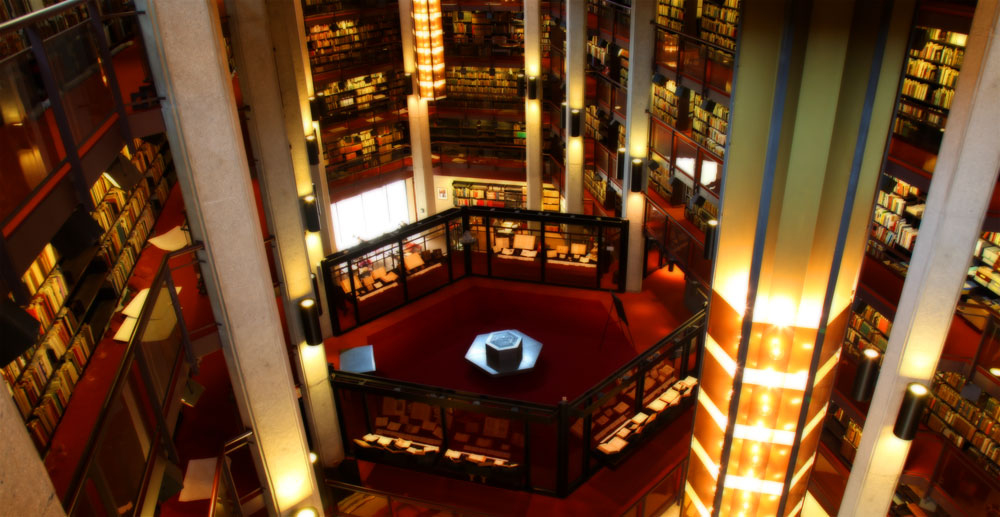 Donation Procedures
A list or bibliography may be requested of the donor, and only the material wanted for the collection will be accepted.
In special instances, a visit will be made to the collection
Transportation or shipment of the gifts accepted for the collection will be taken care of by the Gifts Section.
Once received, the material becomes the property of the University of Toronto. The Library has the right to dispose of duplicate or unwanted material in the most appropriate manner it sees fit. This may include: gifting the material to another library, offering the material on an international exchange, giving the material to one of the book sales of the University of Toronto Libraries, selling the material on the second hand market, usually BetterWorldBooks. Material that cannot be placed in any of these categories will be recycled.
Tax Receipts
Donations to the Libraries are considered charitable donations, and may be eligible for tax receipts subject to Canada Revenue Agency regulations. If requested to do so, the Library will have the gifts it retains valuated for income tax purposes. The valuation will reflect the fair market value of the items retained.  Tax receipts will not be issued for gifts that have a fair market value of less than $500.00. For gifts with a value of $1,000.00 or more, a Deed of Gift form will have to be completed and signed by the donor.
Only gifts donated before October 31 will be issued with tax receipts for that year.
Donor Recognition
The Library will identify gifts made to its collections by means of an appropriate book plate. A letter or email will also be sent to acknowledge receipt of the gift material.