You can enter the journal title in double quotes into the LibrarySearch search box on the U of T Libraries homepage.
Journal search
A more direct way is to use the journal search function available from the LibrarySearch interface. 
Click on the JOURNALS link on the top navigation bar
This brings up the journal search box where you can enter the journal title
Search results will include both the electronic and the paper version of the journal if we have both
For electronic journals, you will be able to browse through different years, volumes, and issues of a journal
If you sign in, you will be able to get to full-text online content if we have it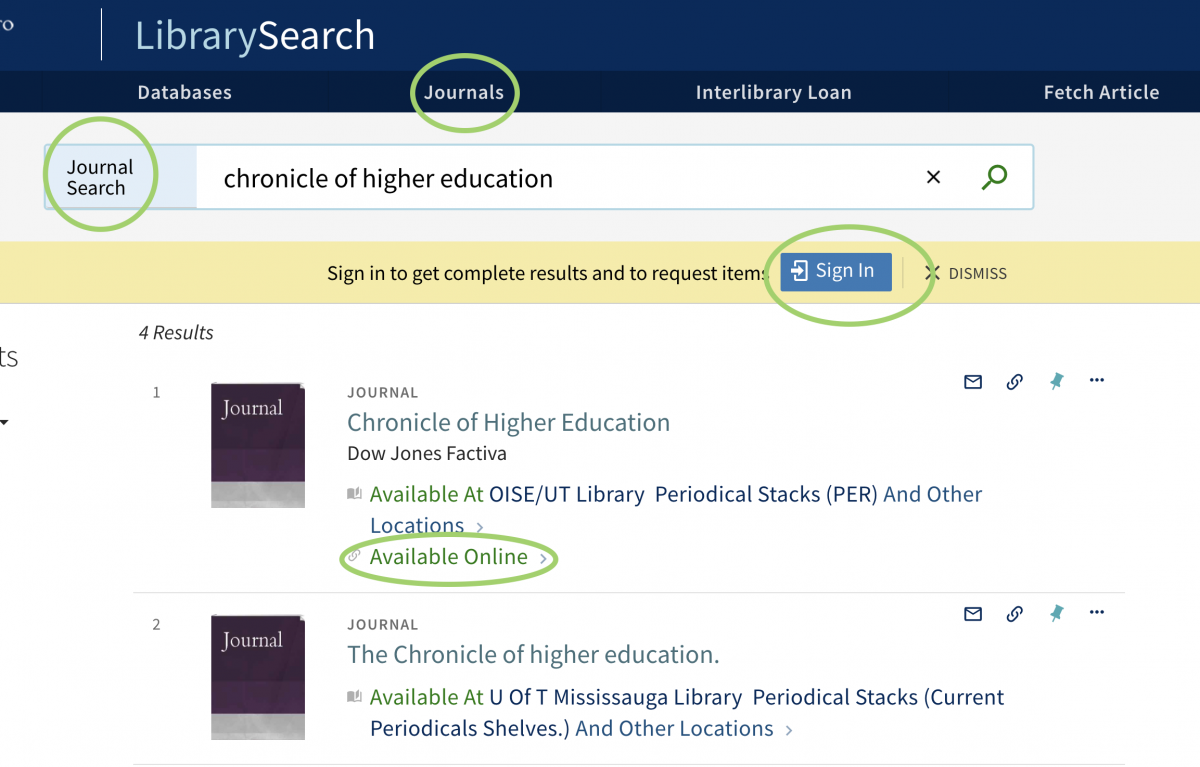 Other ways
You can also find journals by searching as you would for books, that is, by choosing to search the CATALOGUE, or EVERYTHING.
For more information on using all the many features and functions of LibrarySearch, have a look at this guide on using the new system.