A Course Reserves search has been added to LibrarySearch.
As you start typing search words, you can choose to search for those words in just items placed in Course Reserves.
Search words can include the name of the course instructor as well as the course code and title.

IMPORTANT: This search will not find everything on a course reading list since some material will only be provided to students of a particular class, not to all students at U of T
The preferred way to see everything on a course reading list is to check in the Quercus course shell for that course.
Searching by Course Code is not recommended since the codes need to be in an exact format
 
Different formats are found in Course Reserve search results
The search results show a mix of online course reserves and print course reserves
For print course reserves, check the library location listed in the catalogue record to know where to go.
In Robarts, the physical course reserves are kept 1st floor loans desk.
 
Different filters appear in Course Reserve search results
This example shows LIBRARY LOCATION, as well as INSTRUCTOR and COURSE CODE filters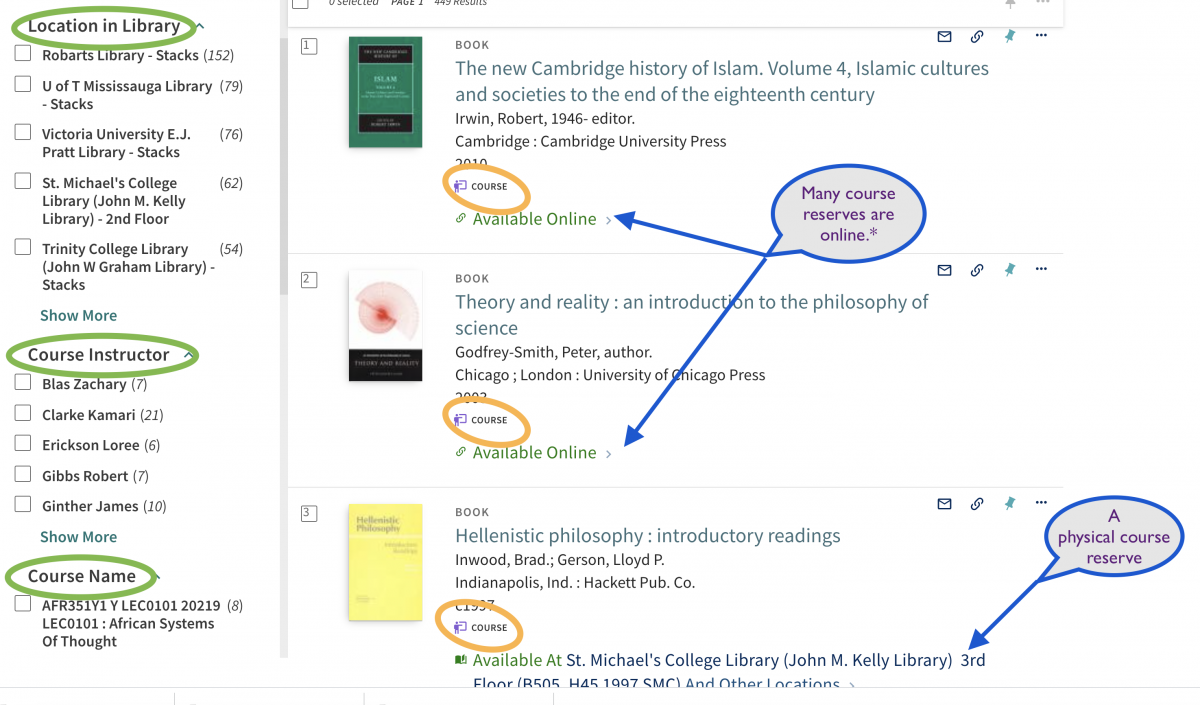 What Course Reserve search will NOT find
Journal articles
Scanned copies of print books: This is copyrighted material, made available only to students in the class via the Quercus course shell.
Book chapters of print or electronic books
Videos
Websites
Material not owned by U of T Libraries