Some areas of Robarts Library and Robarts Common are zoned for quiet or silent study: 
Quiet Zones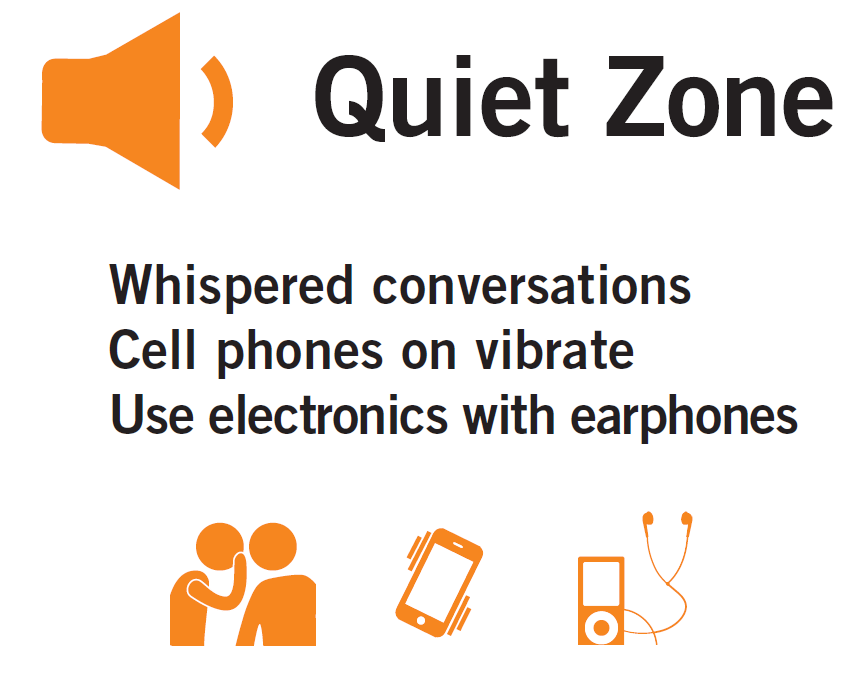 Whispered conversations, cell phones on vibrate, and other electronics with earbuds or headphones are welcome in these spaces.
Additionally, it is generally quiet throughout the Robarts Library Stacks (floors 9-13), the Media Commons, and the area outside of the 3rd floor Reading Room. 
Silent Zones
Conversations and cell phones are discouraged in these spaces.
Robarts, Library, 2nd floor: Reading Room
Robarts Library, 3rd floor: Reading Room
Robarts Library, 4th floor: Computer lab when not in use for teaching
Robarts Library, 9th - 13th floors: Harbord Apexes