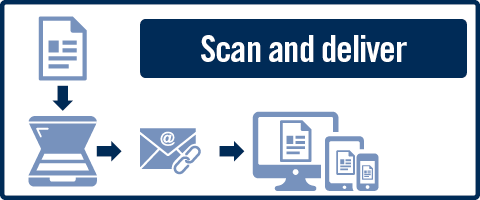 Participating libraries  |  Eligibility  |  NEW! Book chapter scanning  |  Place a request  |  Questions or problems
Participating libraries
Users may request scanned copies of articles from print journals held by the following libraries:
Robarts Library (includes microform)
Engineering & Computer Science Library
Gerstein Science & Information Centre
OISE Library
UTM Library
UTSC Library
Architecture Library
Dentistry Library
Earth Sciences Library
East Asian Library
Graham (Trinity College) Library
Kelly Library (St. Mike's) 
Knox College (Caven Library)
Math Library
Music Library
Regis College Library 
St Augustine's Seminary Library
Downsview offsite storage facility
Eligibility
Current University of Toronto students, faculty, and staff are able to place requests.
Articles from print journals held at libraries listed above are eligible for scanning. Robarts Library will also scan excerpts from its microform collections. 
Book chapters are not included in this service. (NEW! Book chapter scanning from Downsview)
Scanning is only possible when copyright permits. 
NEW! Book chapter scanning
Current University of Toronto graduate students, faculty and staff are also able to request scans of chapters from books held at the Downsview offsite storage facility. 
Due to copyright, only a single chapter from any title may be requested for scanning. 
Place a request
You must sign into LibrarySearch in order to see the links you need to request an article via the Scan & Deliver service. See the upper right of the screen for the SIGN IN button.
 
Find the individual catalogue record for the JOURNAL in which your article is contained. Here is a FAQ on finding a journal in LibrarySearch
 
Look at the LIBRARY LOCATION that has the volume with the article you want scanned. Clicking further on the locations will show what volumes are available.
 
Choose SCAN & DELIVER next to the volume that contains your desired article
 

 
For some locations, you see Summary Holdings instead of a list of volumes, as shown below. In this case, select SCAN & DELIVER from the top of the GET IT menu.
 

 
In either case, clicking on SCAN & DELIVER opens a form where you can fill in information about your desired article. Provide as much detail as you can.
 

 
Click SEND DIGITIZATION REQUEST. Once you accept the terms by clicking on I AGREE WITH THE TERMS, your request will be submitted.
 

 
When your request is filled, you will receive an email at the address that the library has on file for you, with a downloadable version of the article.
Check your request status
Sign into LibrarySearch
Click on your name in the upper right hand corner of the screen
Select MY REQUESTS
 
Questions
If you have questions about or problems with this service, please email libraryhelp@utoronto.ca
– Updated March 2, 2023.