St. Michael's College - John M. Kelly Library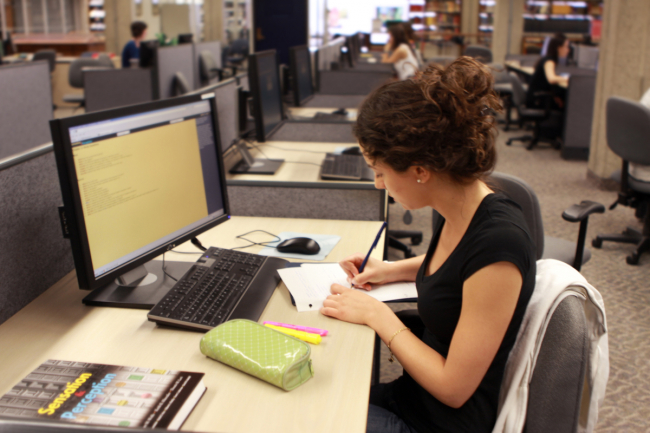 Contact
Location
113 St Joseph Street
Toronto, Ontario M5S 1J4
Subject Areas
Arts, Humanities & Social Sciences, Media
Eligibility
Group bookings for the Presentation Practice Room (PPR) and use of the Kelly Library's four non-bookable rooms are restricted to groups of two or more U of T students, staff, or faculty. Rooms are for studying and academic group work. They are not sound-proof; while using these rooms please respect others in the area and honour the Kelly Library's Conduct Regulations.
Locations:
Second floor: rooms 201, 202, 205, 206, and 231 (PPR).
Bookable:
Only the PPR can be booked in advance. All other rooms are first come, first served. The PPR can be booked for up to three hours per day and up to four weeks in advance. Those who have booked the PPR have priority for using it.
Special features:
All have electrical outlets and Wi-Fi capabilities. All five rooms have chairs and tables. Three of them have chalkboards. The PPR has a white board and an LCD screen with a VGA hookup.