Victoria University - E J Pratt Library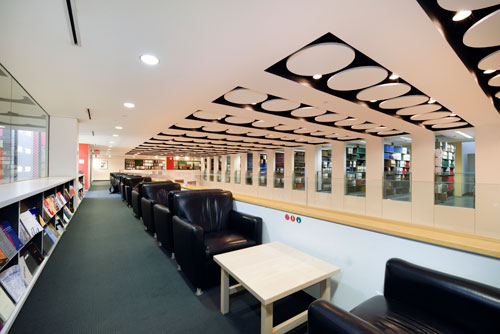 Contact
Location
71 Queen's Park Crescent East
Toronto, Ontario M5S 1K7
About
Holds 250,000 items including books, periodicals, documents, pamphlets and specialized material.
Supports undergraduate programs in the humanities and social sciences, including specialized Victoria College programs. For theology support, see Emmanuel College Library.
Offers comprehensive research assistance, including individual research consultations.
Hosts an Info Commons with a help desk, and a laptop and tablet lending program.
Subject Areas
Arts, Humanities & Social Sciences
Collection Strengths
General Collections Canadian Studies, Classics, English, French, German literature, History, Near Eastern Studies, Philosophy, Political Science, Religious Studies Complete holdings are listed in the University of Toronto
library catalogue
. Special Collections All collections and finding aids are listed on our website under
Special Collections
.  Highlights include special collections related to:
Retrieval times for special collections and storage items are Monday - Friday: 10:00 am, 1:00 pm and 3:00 pm. Special collections retrieval requires at least 24-hours advance notice, excluding weekends. Special collections and rare books may be consulted only on-site from Monday-Friday between 9:30 am to 4:30 pm. For further information, please contact:
victoria.library@utoronto.ca
Eligibility
All currently registered U of T students can use these rooms for academic purposes or other University-related projects. Groups must consist of 5 or more students.
Locations:
Two are located on the Queens Park Level, adjacent to the student lounge. Two study rooms are located on the second floor.
Bookable:
One study room is bookable. All other rooms are first come, first served.